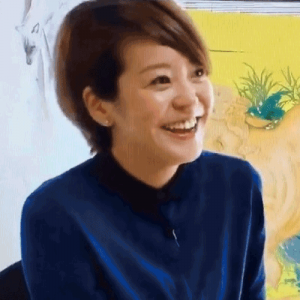 Born in Argentina in 1990 , raised in the Tokyo.
Tokyo University of the Arts and Music, M.A, Fine Art Painting in 2018.
Held solo exhibitions including "Somewhere that is Nowhere" at SHIKISAISHA GALLERY / Tokyo, "Lovely and Precious" at Toyota Garou / Aichi, "Daydream" at Seibu Otsu / Shiga in 2019.
Participated in group exhibitions including "Flower trade winds -7th Artist Group- wind - sketch show - " at Nihombashi Takashimaya, Takashimaya Osaka, Takashimaya Kyoto in 2018.
"7th Sakura Award Exhibition" in Tokyo, "Hydrangea exhibition -Four Colors-" at On The Origin Of Art / Tokyo, "Power of Art" at Isetan Shinjuku Store / Tokyo in 2019.
WEB twitter Instagram facebook Breakzenya YouTube
Works
From my university days, I have explored "narrative quality" and "decorativeness."
I want to make works that are more than just beautiful depictions, I want to make works that inspire the viewer to imagine and contemplate.
And I want the viewer to encounter a fantasy experience. Particularly in recent years I have been exploring fantasy world and mythological themes in my work.
Originally I depicted animals that exist in the real world.
But out of a desire to further intensify the sacredness and to paint without being restricted by realism, I began to paint fantasy creatures made up only of whatever shapes I felt like using.
I am exploring the process of attempting to beautifully depict my own unique "illusionary worlds" that only I can depict.
PROFILE
1990 Born in Argentina, raised in the Tokyo.
2018 Tokyo University of the Arts and Music, M.A, Fine Art Painting
Solo Exhibition
2019 Daydream (Seibu Otsu / Shiga)
2019 Lovely and Precious (Toyota Garou / Aichi)
2019 Somewhere that is Nowhere (SHIKISAISHA GALLERY / Tokyo)
Group exhibition
2012 TORIDE ARTPATH (Tokyo University of the Arts / Ibaraki)
2012 GEISAI (Tokyo University of the Arts)
2012 Breath (Galerie Tokyo Humanité / Tokyo)
2013 Street (Break Station Gallery, Ueno / Tokyo)
2013 GEISAI (Tokyo University of the Arts)
2013 KENZAN 2013 (Tower Hall Funabori / Tokyo)
2013 Nihonga Zoo (Ueno Zoological Gardens / Tokyo)
2013 Square (GEKKOSO / Tokyo)
2013 Power of Art (Isetan Shinjuku Store / Tokyo)
2014 KENZAN 2014 (Tower Hall Funabori / Tokyo)
2014 ART POINT Selection V (GALLERY ART POINT / Tokyo)
2014 NAU21 Century Art Coalition exhibition (The National Art Center, Tokyo)
2014 Lots of Sheep (Aoyama Art Square / Tokyo)
2015 Spring Hymn (Yoh Gallery / Tokyo)
2016 Mitsubishi Corporation Art Gate Program Scholarship Student Exhibition (GYRE / Tokyo)
2016 Tokyo University of the Arts, Graduation Works Exhibition (Tokyo Metropolitan Art Museum)
2016 Drawing Exhibition (Chinretsukan Gallery, The University Art Museum, Tokyo University of the Arts)
2017 KENZAN 2017 (Arena Hall / Tokyo)
2017 Contemporary Tokyo Landscapes (Isetan Shinjuku Store / Tokyo)
2017 Drawing Exhibition (Tokyo University of the Arts)
2018 Tokyo University of the Arts, Graduation Works Exhibition (The University Art Museum, Tokyo University of the Arts)
2018 Listening to Stories Exhibition (On The Origin Of Art / Tokyo)
2018 Love, Color, Enjoy "shape"(Tobu Department Store Funabashi / Chiba)
2018 Irresistibly Cute Exhibition -Fruits- (Isetan Shinjuku Store / Tokyo)
2018 Tanzaku exhibition (Isetan Shinjuku Store / Tokyo)
2018 Contemporary Tokyo Landscapes (Isetan Shinjuku Store / Tokyo)
2018 KENZAN 2018 (Tokyo Metropolitan Theatre)
2018 Young Artist Whirlwind Art Art Art (Matsuzakaya Nagoya / Aichi)
2018 7th Artist Group - wind (Tokyo Metropolitan Art Museum)
2018 DOG OR NOT? (Hakkendo Gallery / Tokyo)
2018 Japanese Zodiac et cetera (Isetan Shinjuku Store / Tokyo)
2018 Flower trade winds -7th Artist Group- wind - sketch show (Nihombashi Takashimaya, Takashimaya Osaka, Takashimaya Kyoto)
2019 Power of Art (Isetan Shinjuku Store / Tokyo)
2019 Young artist piece exhibition V selected by Fuyuhiko Yamamoto (Gallery Echo-ann / Tokyo)
2019 IKIMONO (Gallery MOS / Mie)
2019 7th Sakura Award Exhibition (Tokyo)
2019 Hydrangea exhibition -Four Colors- (On The Origin Of Art / Tokyo)
2019 Power of Art (Isetan Shinjuku Store / Tokyo)
Award
2013 Accepted at Art Aoi Iwami Exhibition
2014 Accepted at Mitsubishi Corporation Art Gate Program "The 25th Charity Auction"
2015 Accepted at Mitsubishi Corporation Art Gate Program "The 27th Charity Auction"
2016 Honorable mention at "The 32nd Nissan Children's Story and Picture Book Grand Prix Exhibition"
2017 第8回あたらしい創作絵本大賞 佳作
2017 KENZAN 2017 N Prize
2018 Won the Artist Group-wind-
ONBEAT vol.12 features Natsuki Itagaki