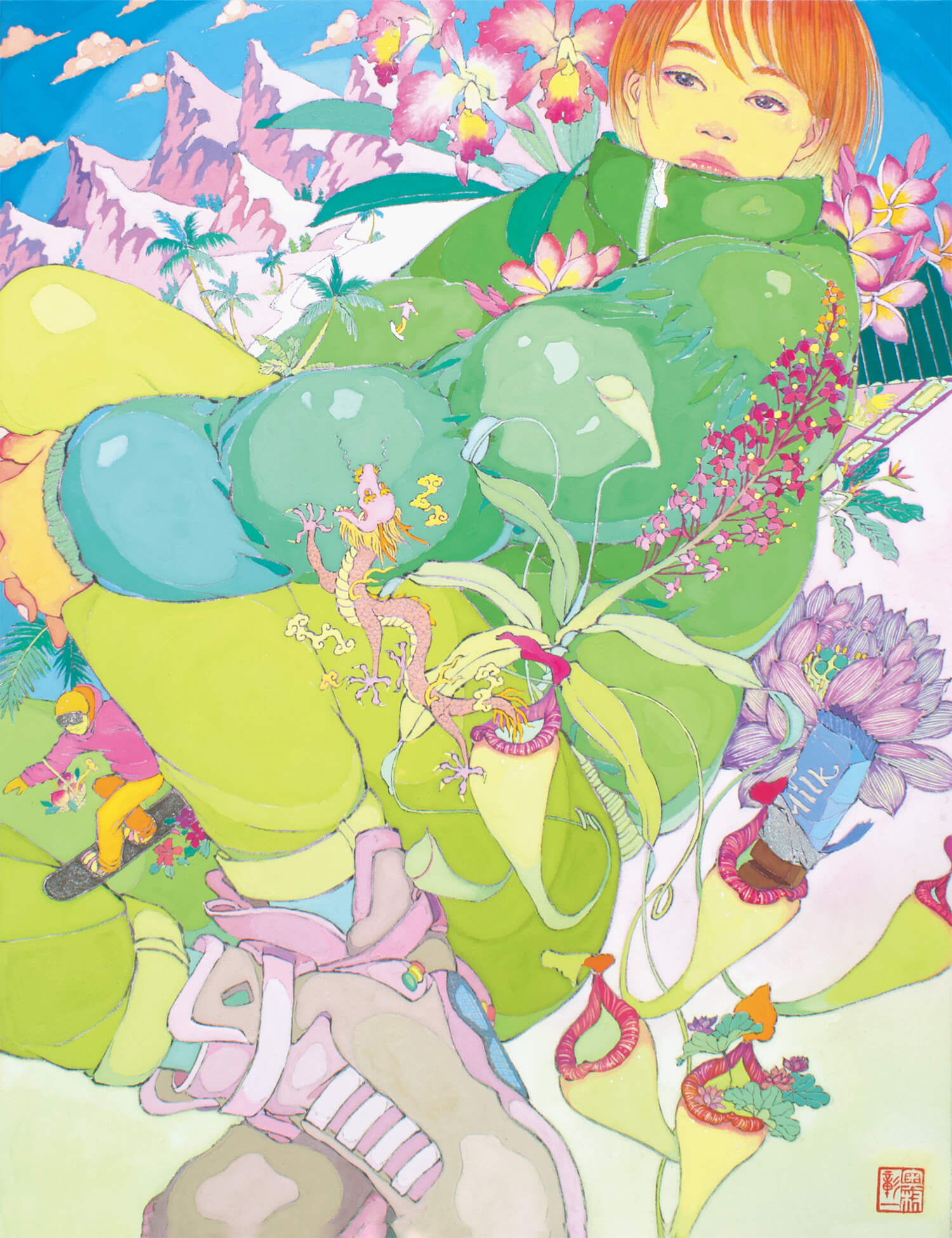 ・53.0×41.0cm
・silk Iwasai
・2021
・¥280,000+tax
When you visit Chinese garden as call Yuanlin, you will realize that there are many Penjing and Taihu stone interspersed around.
Those are microcosm has been contained in the Yuanlin as a universe.
However, Yuanlin also can be said a microcosm has been contained in the real universe as long as it is a garden which shrieked the environment in the real world.
I use the method of those nested structures mixed up with the tropicals as an imitation in a shopping mall and some relics from 80-90s to express the euphoric fictional utopia with using fictional method of Japanese painting.
ー Shoichi OKUMURA
Shoichi Okumura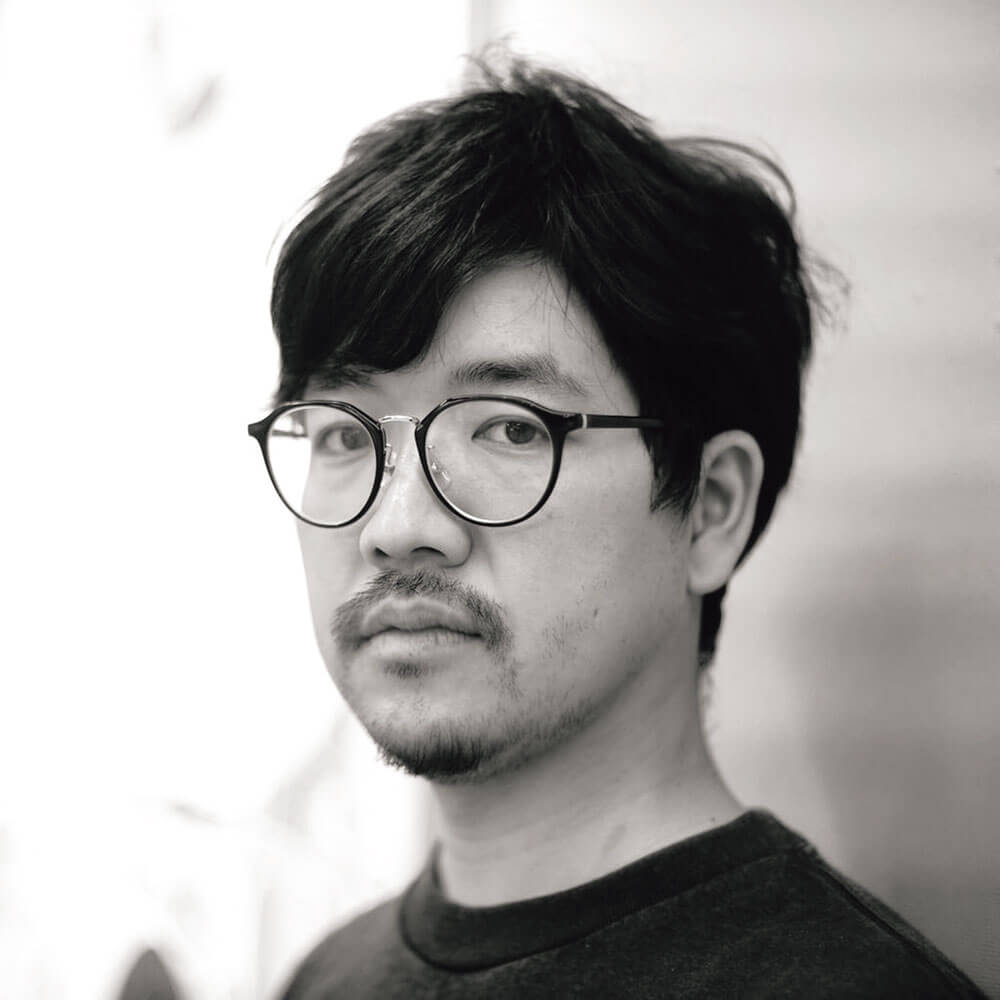 Born in Beijing / China in 1989.
Tama Art University, Graduate School of Art and Design, MFA, Painting in 2017.
Held numerous solo exhibitions including "Trip to The Chinese Garden" at Imavision Gallery / Taipei in 2018; "Paradise Fiction" at Kiyoshi Art Space / Tokyo in 2020.
Participated in various art fairs including "Art Taipei" in Taiwan from 2019 – 2020; "Art Beijing" "Art Fair Tokyo" in 2019.
Accepted to the Taro Okamoto Award for Contemporary Art in 2016.
Won many prizes including French Embessy Prize & Imamura Yusaku Prize & Audience Prize at Art Award Tokyo Marunouchi in 2017, The Great prize at The Adachi Contemporary Ukiyo-e Award 2018.
WEB Instagram facebook Twitter
Works