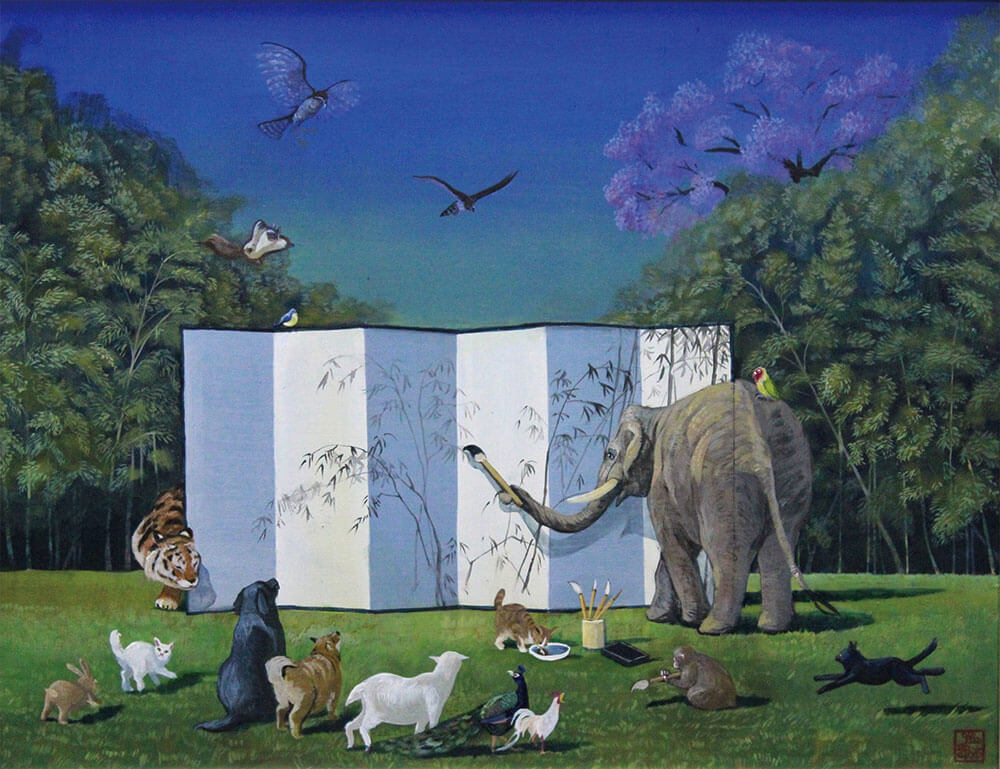 ・31.8×41.0×1.5cm
・Oil painting・Aqyla, Board
・2019
・¥130,000+tax
I depicted in the Talisman, the scenery that Maruyama Okyo's masterpiece Rainy-Weather Bamboo and Windy-Weather Bamboo is protecting animals from the forest fire to express the mysterious power of art.
Recreation is the sequel to Talisman.
Animals have recovered from the forest fire, and are recreating Rainy-Weather Bamboo and Windy-Weather Bamboo together.
I depicted to express that animals are understanding and thanking the power of art.
I want to create a parable of our modern society by referencing the animal kingdom.
In the animal kingdom, there exist social structures such as predator and prey, coexistence, and competition.
I aim to create a piece that knows no place or age by placing human society in this structure.
Ryohei Matsumoto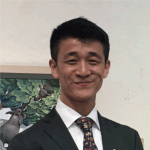 Born in Kanagawa in 1988.
Waseda University, Graduate school, M.S, Dept. of Electrical Engineering and Bioscience of Advanced Science and Engineering in 2013.
Held numerous solo exhibitions including "Memory of LifeⅢ" at the Silver Shell / Tokyo in 2019.
Participated to various group exhibitions and arts fairs including "PLAS 2018 Contemporary Art Show," in Korea, "Art Expo Malaysia," in 2018, "Art Elysees," in France, "Art Busan," in Korea, "Seven Person Exhibition with Yutaka Sasaki" at Iida art salon / Tokyo in 2019.
Won many prizes including Akiko Endo Prize at the 12th World Painting Award Exhibition in 2016, Showa-kai Prize at the 54th Showa-kai Exhibition in 2019.
WEB twitter Instagram facebook
Works