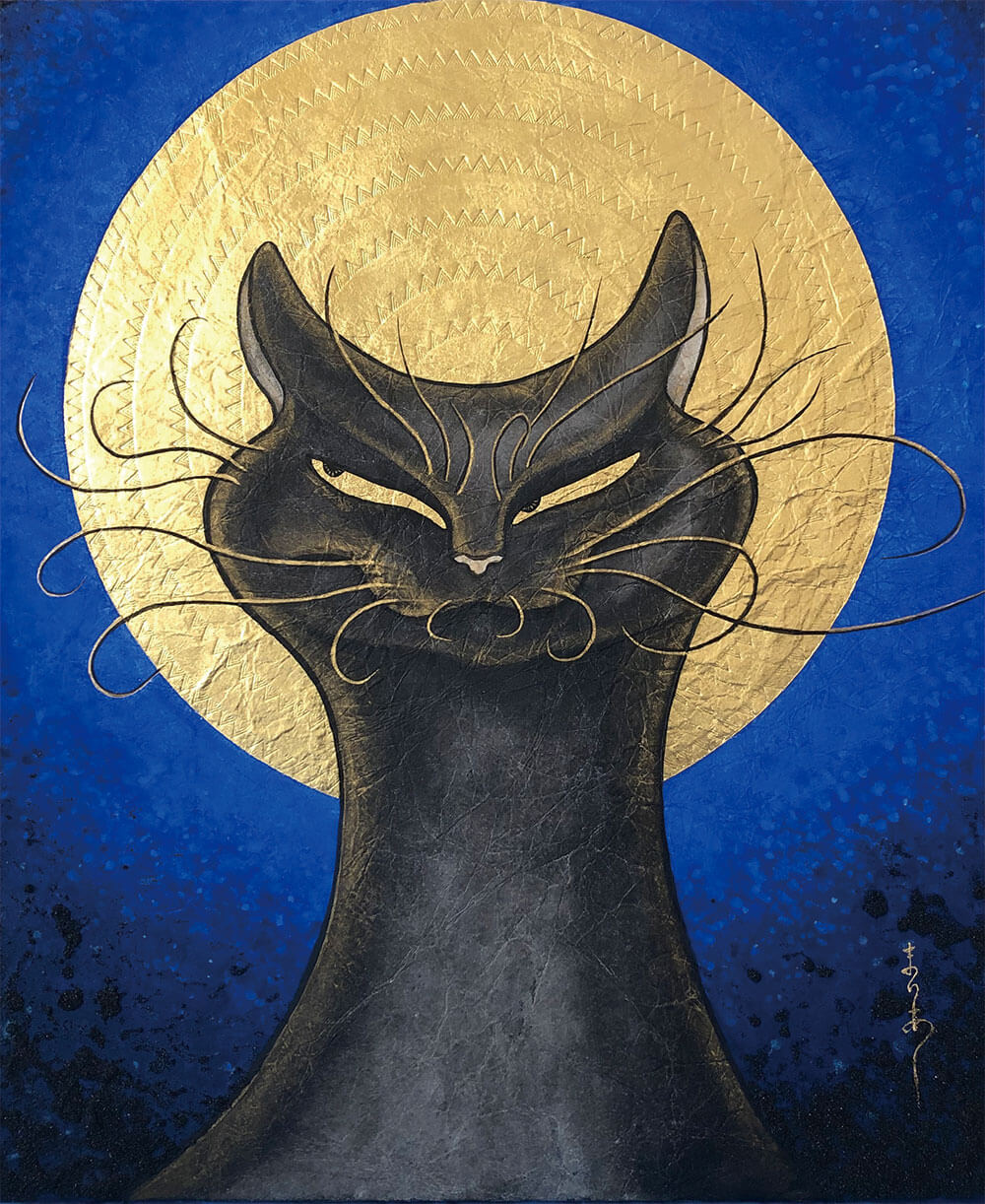 ・37.9×45.5cm
・Tosa hemp paper, India ink, Gold leaf, Iwa-enogu
・2019
・¥320,000+tax
Cats are always full of energy and never lose their sense of freedom even when being around humans.
The cats in my works have such powerful personalities.
The owners of my "lovable twisted cats" series often tell me that they talk to their "cat" every day. The "cat's" face will look differently depending on the owner's feeling of the day.
Recently I have expanded "the twisted ones" series by adding other animals as motifs.
The motif (such as a black cat) is painted by a technique called "Tarashikomi" with rubbed ink on crumpled hemp paper.
In search of a new style of Nihonga that can survive a thousand years, I am trying out new painting materials, medium, and techniques in line with the Nihonga tradition, while paying special attention to the water that I use for my works.
Maria Mizoguchi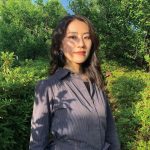 Born in Tokyo in 1992.
Joshibi University, Graduate School of Art and Design, MFA, Fine Art in 2017.
Held numerous solo exhibitions including "Special feature: Nihonga" at Isetan Shinjuku Store / Tokyo in 2019, "Nihonga Exhibition – Twisted Cat" at Isetan Urawa Store / Saitama in 2020.
Participated to various group exhibitions and art fairs including "Peach Blossom" at Fukuya Hatchobori Main Store / Hiroshima in 2018.
Accepted to the Mitsubishi Corporation Art Gate Program in 2016, the 4th Exhibition of Nitten in 2017, the 2nd Exhibition of Shin-Nisshunten in 2018 and more.
Works