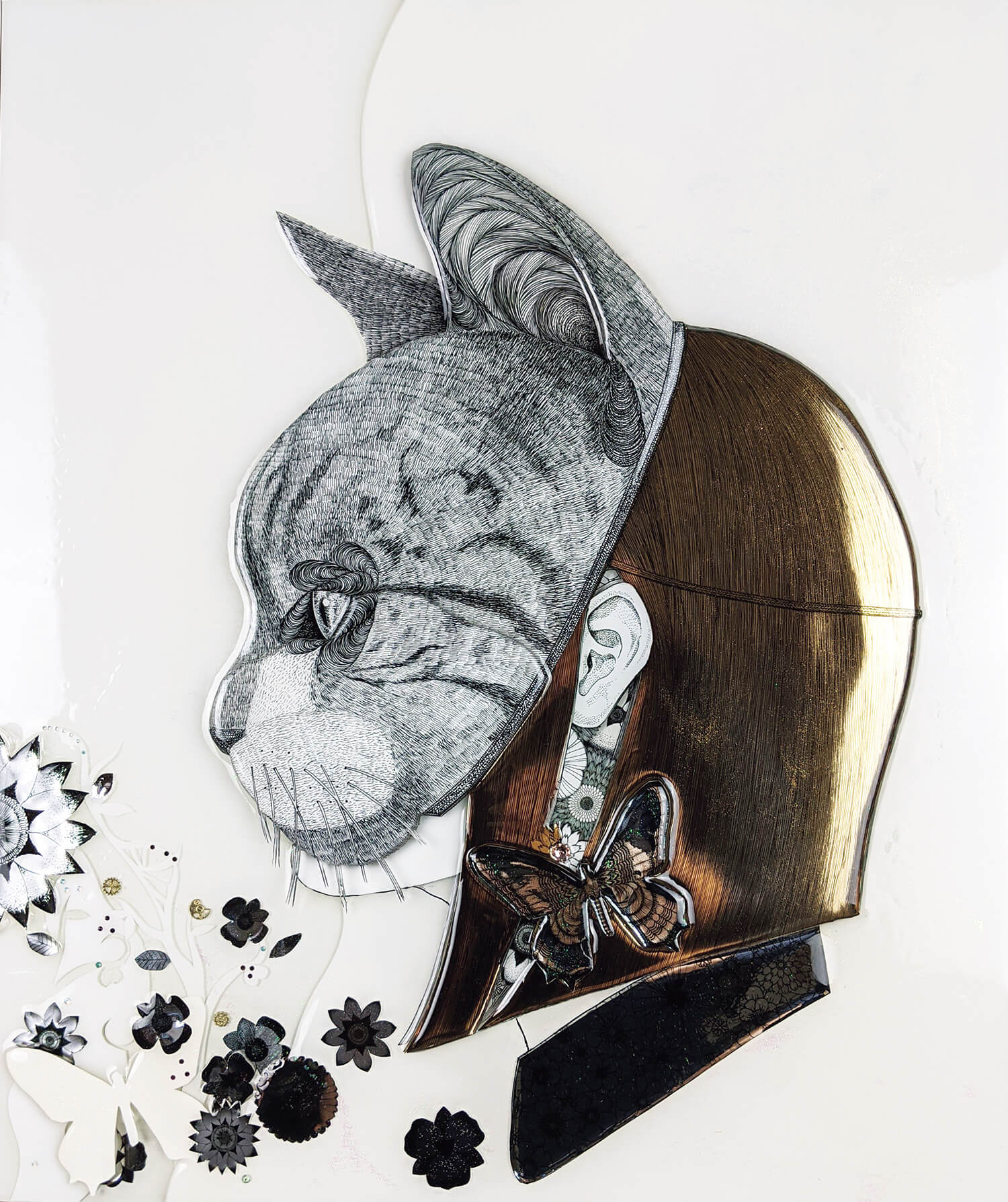 ・45.5×38.0cm
・Inkjet paper, Dye ink, Resin, Glitter powder, Rhinestone, Wooden panel
・2018
・¥180,000+tax
"yueru" is an artist duo formed by yutaokuda and Kaeru Tsukino.
Yutaokuda creates the original drawing with delicate lines and blurred colors, mainly featuring flowers and living creatures.
The drawing is then stratified into layers by Tsukino, who expresses a colorful world by using transparent resin.
"yueru" fuses the two artists who exist on opposite ends to create a world that can never be made possible without the other.
ーyueru
yueru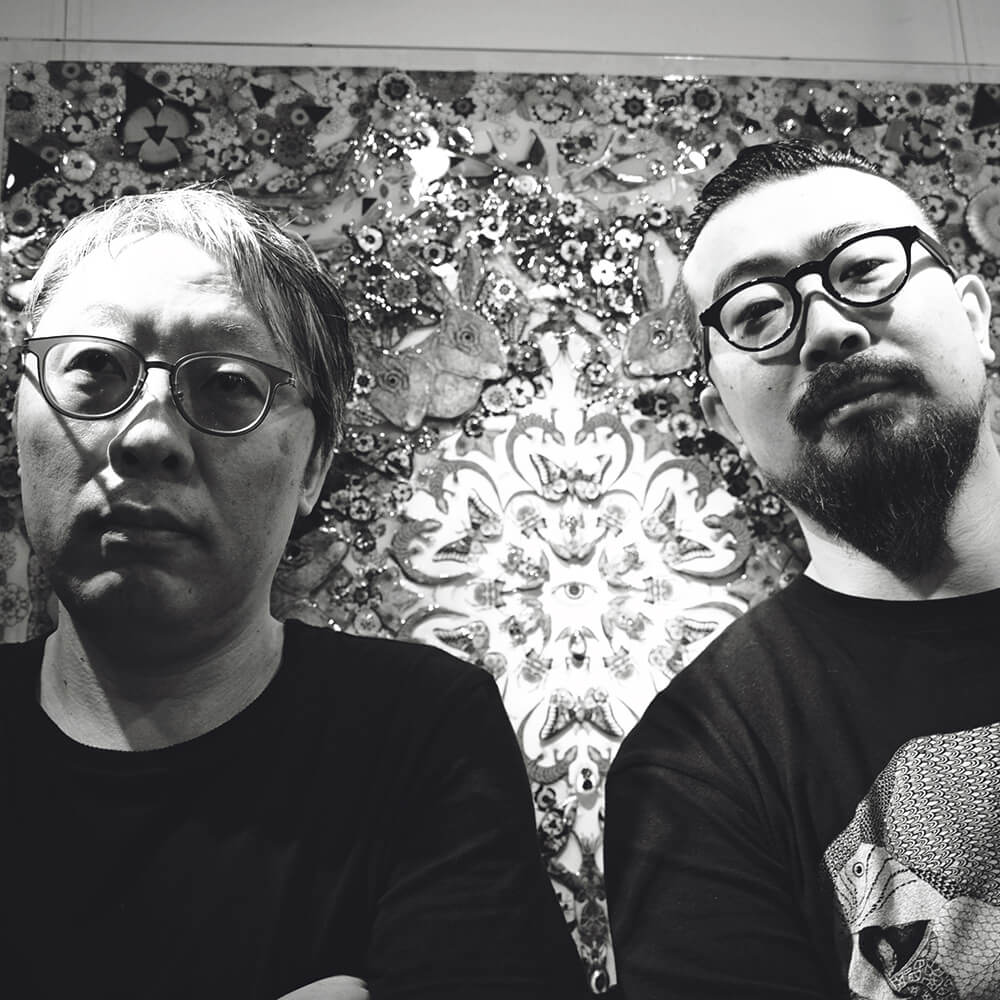 yueru was formed in 2017.
Held numerous solo exhibitions including at gallery 201 / Tokyo in 2018; at Refectoire / Tokyo, at Gallery Blanka / Aichi in 2019; at Galleria omotesando harajuku in 2020; at On The Origin of Art / Tokyo in 2021.
Participated in various art fairs including "Art Taipei" in Taiwan in 2019; "artTNZ" in Tokyo in 2020.
Won the Masahiro Takahashi Prize & Koji Yoshida Prize at Independent Tokyo 2017; the Masahiro Takahashi Prize at Independent Tokyo 2018; the CEO Special Prize at 2017 On The Origin of Art exhibition, the Special Prize at 2019 On The Origin of Art exhibition.
*yutaokuda: After working at TAKEO KIKUCHI as a fashion designer, be independent as artist from 2016.
*Kaeru Tsukino: See p.150 for details.
Works