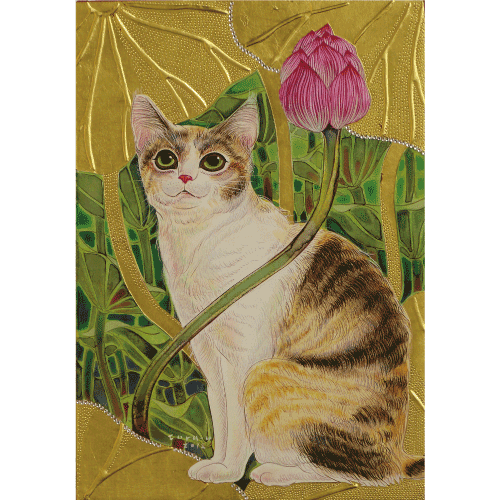 ・22.7×15.8cm
・Oil painting on panel, Watercolor, India ink, Gold leaf, Swarovski Rhinestones
・2018
I spent my youth living with a cat, in the nature of all four seasons.
Even in those days I was interested in creation, and spurred by inspiration from comics, I came to love making art.
In my school days I took almost mortally ill, but survived.
This experience with suffering made me want to make beautiful pictures to make people happy.
My subjects are mostly women, cats, and plants, and the world they weave is a Japanese sense of the seasons, emotion, transitory beauty, and sometimes societal issues.
In college I learned the Western gold tempera technique and was captured by the beauty of gold.
I added a Japanese flavor to this, and I feel the result is an interesting East-West blend.
My wish is that many people will see my own personal aesthetics and experience happiness.
Toru Otsuki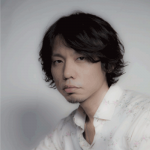 Born in Fukushima in 1973.
Tokyo University of the Arts and Music, M.A, Fine Art Painting in 2004.
Held numerous solo exhibitions including "Koibutsu Ukiyo" at Ever Harvest Art Gallery / Taipei in 2009, "What are you fighting against?" at Galerie Yukiko Kawase / Paris, "Toru Otsuki exhibition" at Nihombashi Mitsukoshi Main Store / Tokyo in 2011.
Participated in group exhibitions and art fairs including "New Art Dealers Alliance (NADA)" at The Deauville Beach Resort / Miami in 2010.
Won many Prizes including The Award of the President of Jury at Tokyo Wonder Wall 2003.
Selected as a scholaship student of the 20th Holbein Scholaship.
Works