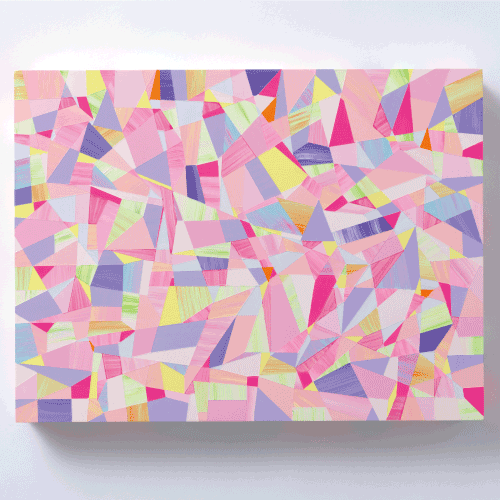 ・22.8×30.5cm
・Acrylic on Panel
・2020
I have mostly worked in the nihonga format, but since last year I changed to a mixed media style with acrylics and natural minerals.
My current works symbolize the relationship between nature and people through patterns.
I make paintings that depict the "current state" of nature and people, two elements with a long history of coexistence, by appropriating nature and artificial shapes through a lens of fragmentation and reconstructing them as abstract patterns, Amber, a natural resin fossil, has the nuance of "eternal time."
In the piece appearing here, "Links -Square-," I symbolically expressed "amber" and "present time" by sealing aluminum foil in synthetic resin.
I want to continue depicting the essence of things without being caged to any fixed concepts existing within myself.
Tomoko Hokyo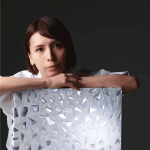 Born in Chiba in 1984.
Graduated from Joshibi Art University, majored in Nihonga in 2007.
Held numerous solo exhibitions including "New Japanese Painting which ties Japan and Central Asia" at Chibagin Himawari Gallery / Tokyo, "Beauty of Japan" at The Museum of the First President of the Republic of Kazakhstan in 2014, "Destination of Pain / Sadness Breeding" at Renaissance Atyrau Hotel / Kazakhstan in 2016, "The Secret garden" at Yorozu Gallery in 2017, "The world and I of Space, Plants" at Ginza Mitsukoshi / Tokyo in 2019.
Participated to various group exhibitions including "Art Festival in Toront" in Canada, "Art Fair Tokyo," "Art Expo Malaysia."
 WEB twitter Instagram facebook
Works