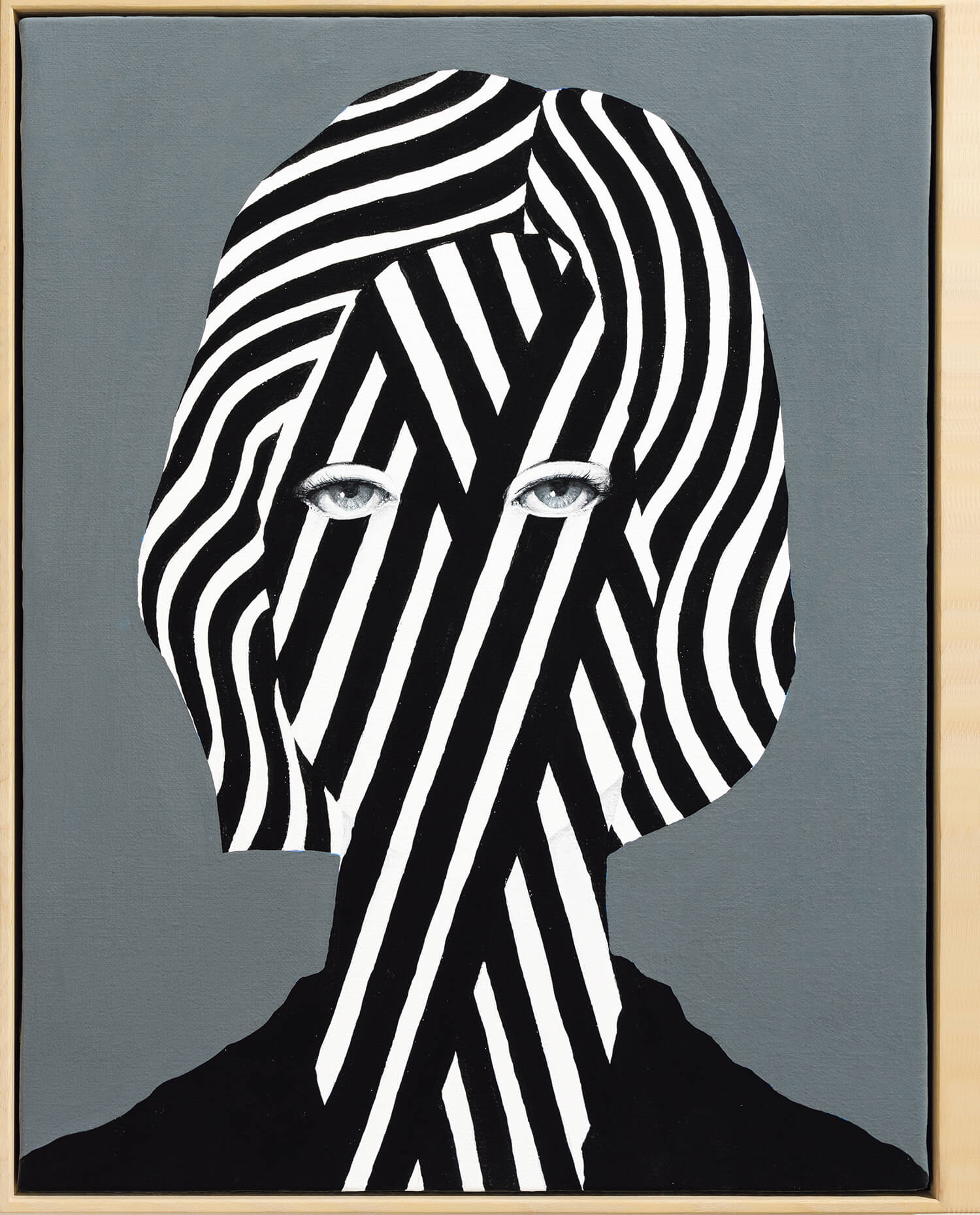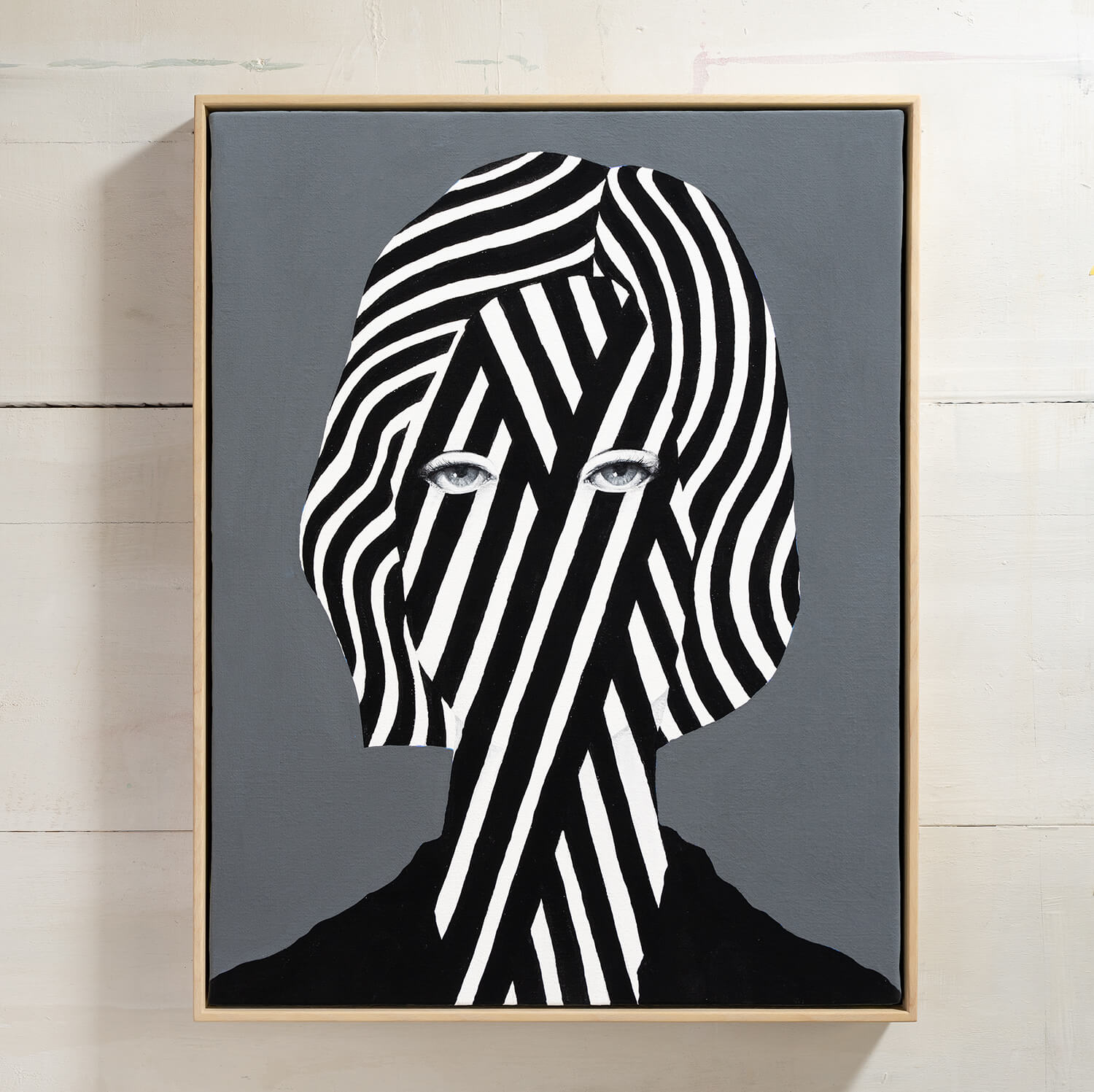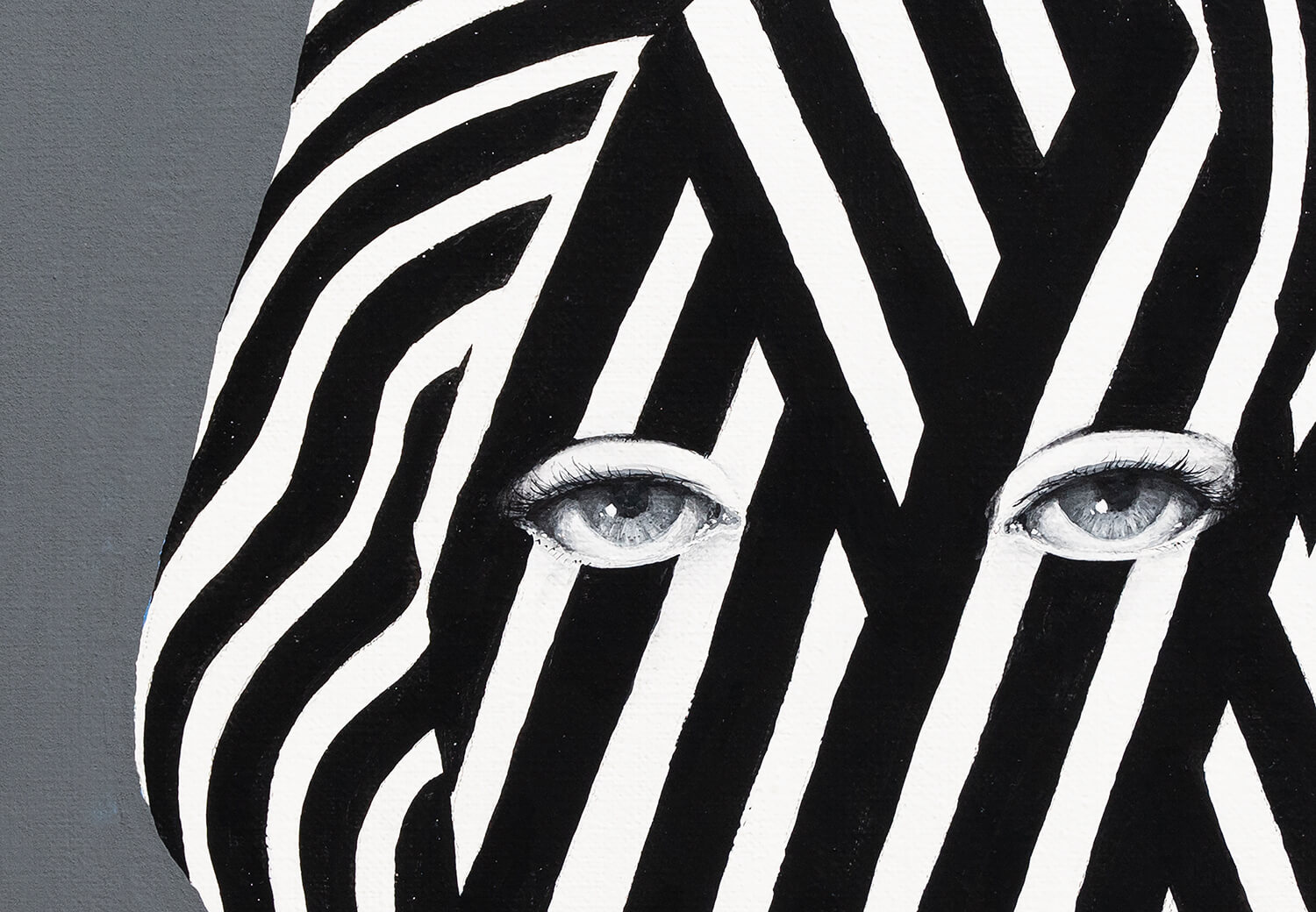 ・42.6×33.5cm (w/ frame)
・Canvas, Acrylic
・2021
With access to the Internet made the speed of retrieving information dramatically fast.
But information, dissociated from personal experience, is harder to store in memory, resulting in people who are devoid of knowledge.
And is it not the knowledge and memories gained through experiences that make our lives mentally and physically fulfilling?
The theme that runs throughout my works is that of "modern people."
I take a pictorial approach to the changes brought about in the lives of modern people through the spread of smartphones and the Internet — and their effects on our consciousness — and express those ideas through my work.
ーShigeki MATSUYAMA
Shigeki Matsuyama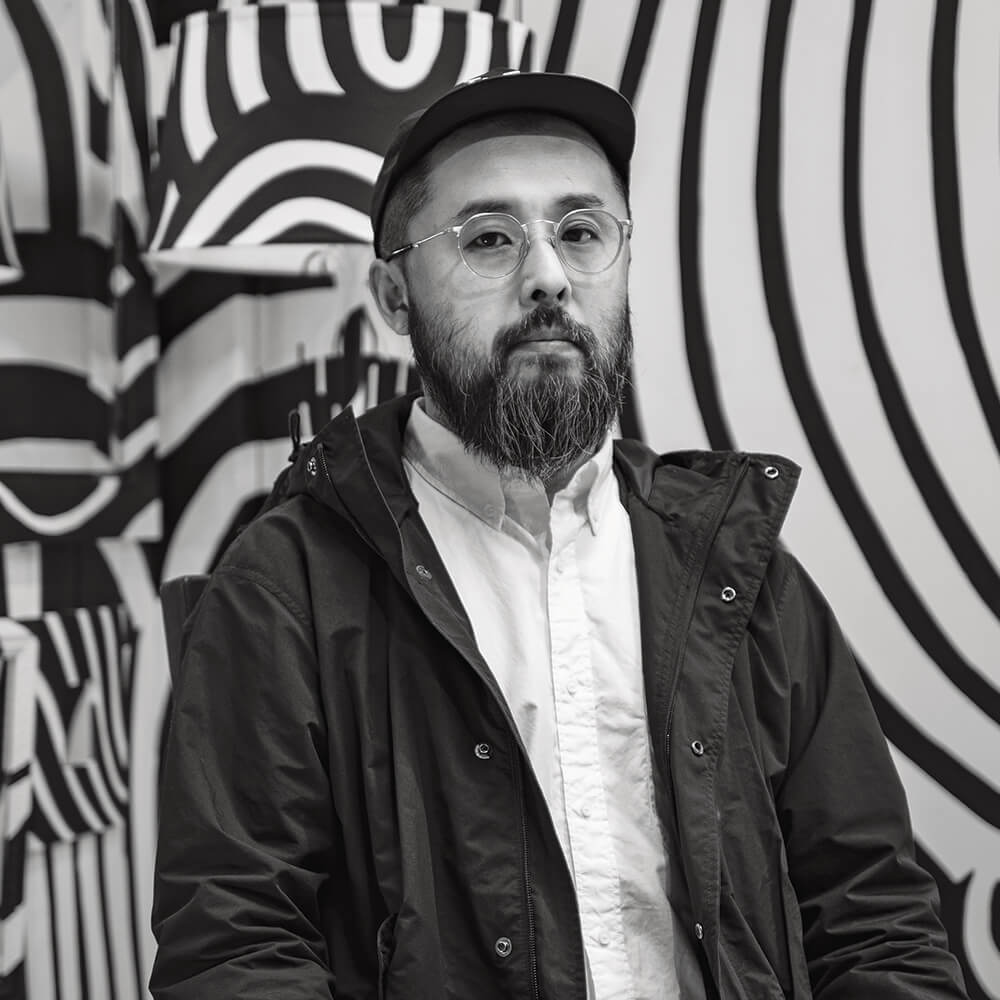 Born in Shizuoka in 1973.
Held numerous solo exhibitions including "Narcissism : Dazzle room" at Yoyogi National Gymnasium / Tokyo in 2016; "Narcissismm" at Clockenflap / Hong Kong in 2017; "Communication : Dazzle room" at studio fujino / Kanagawa in 2019; "NTT docomo × rooms 'Seen behind watching'" at Yoyogi National Gymnasium / Tokyo in 2020.
Participated in various group exhibitions and art fairs including feebee×SIGE two man show "This is not flowers" at Gallery&cafe Yamaneko-ken- / Saitama in 2014; "Paint it Black" at Gallery Artgraph / Tokyo in 2016; "Amazon Fashion Week Tokyo 2018 A/W" at Shibuya Hikarie / Tokyo.
Works