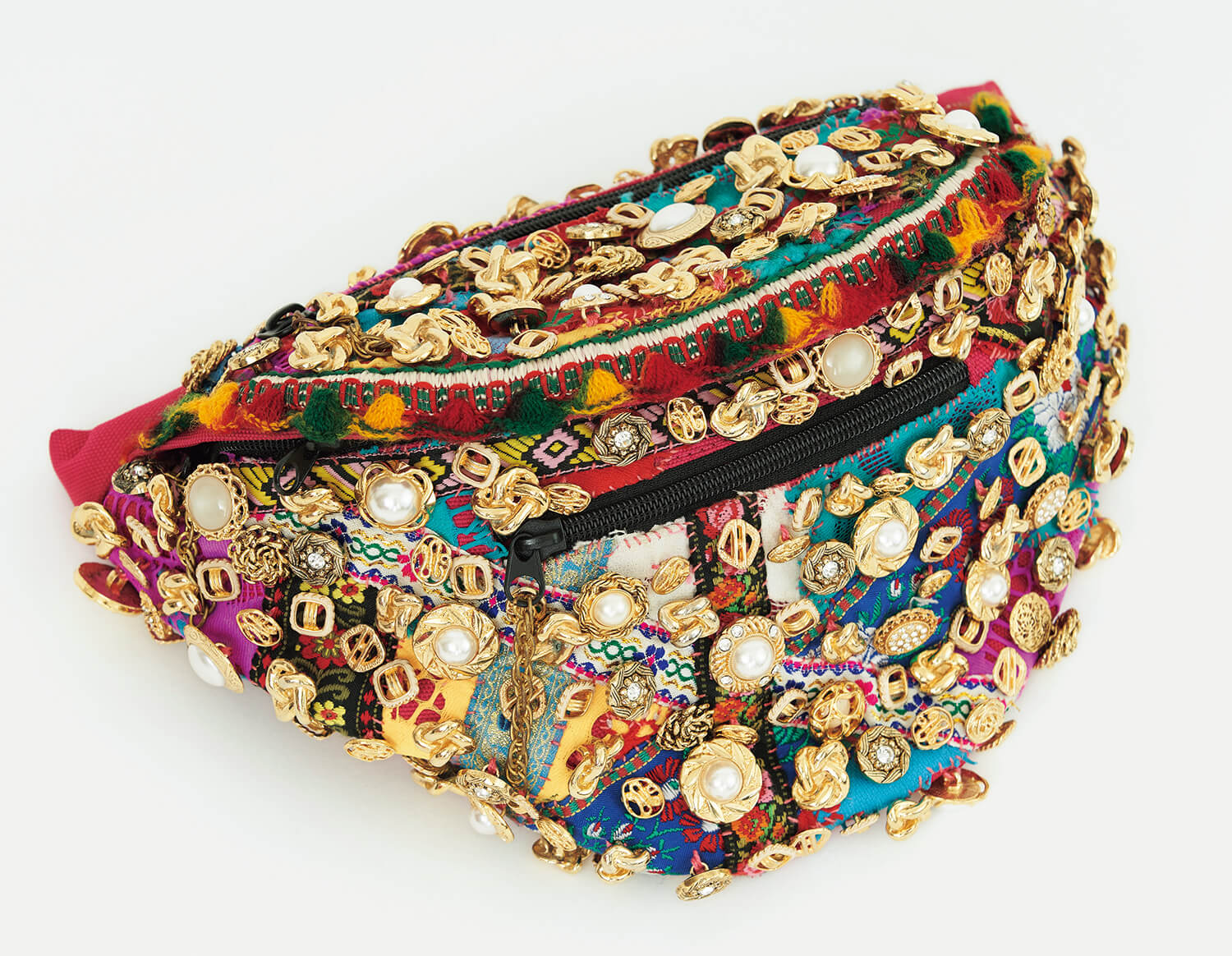 ・34.0×18.0×12.0cm
・Cotton, Polyester, Iron, Plastic
・2020
・¥120,000+tax
By creating artworks in the form of "clothes", I express my resentment and defiance against the fashion industry.
As an antithesis to mass consumption that generates fleeting trends, I devote my soul and time to each piece by sewing everything by hand and layering ornaments like painting a picture.
I create works that empower those who wear them.
ーRyota YAMAZAKI
Ryota Yamazaki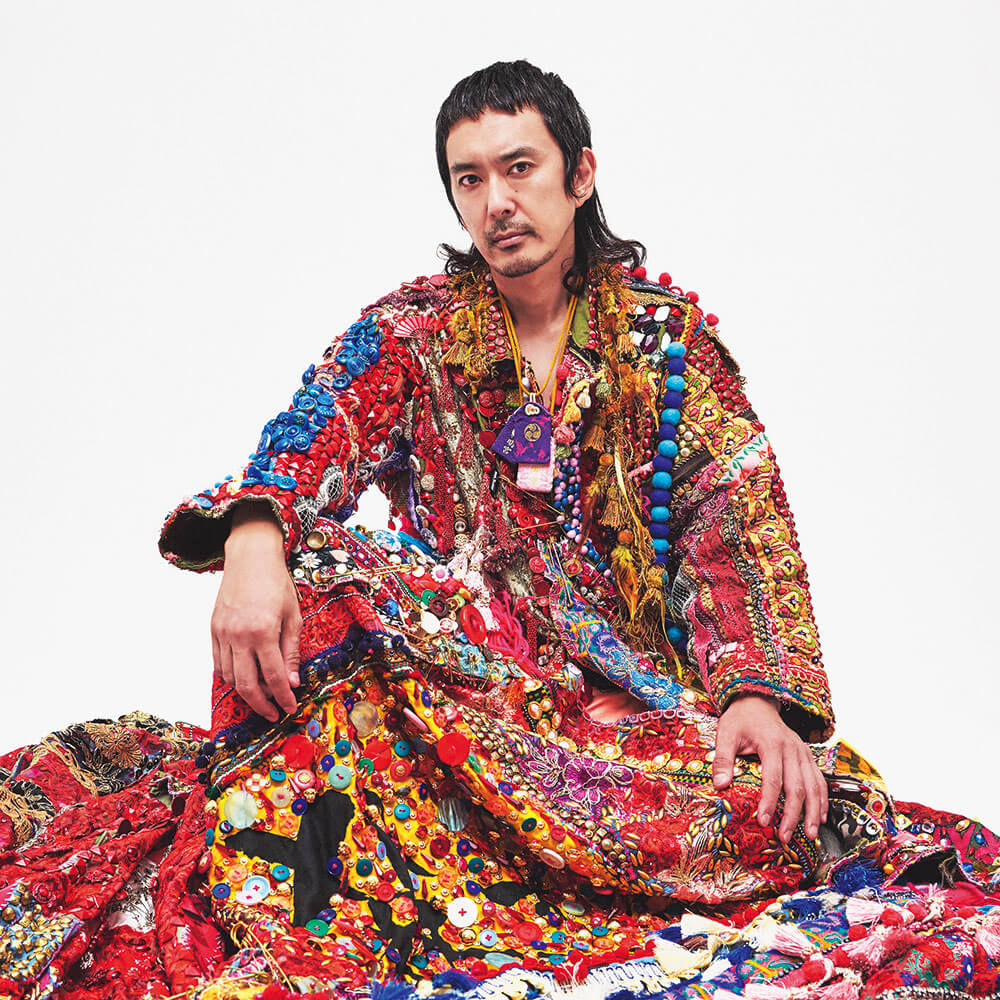 Born in Nara in 1978.
Graduated from Kyoto College of Art, majored in fashion design in 1999.
Influenced by his father, Ryota Yamazaki was greatly inspired by the works of artist Taro Okamoto.
His fashion brand 'Anti,' established in 2014, was named after one of Okamoto's quotes.
Held numerous solo exhibitions including "Tribal PUNK exhibition" in Tokyo in 2017; "WaRRior Stance" in Tokyo, "Next Rebel exhibition" in London in 2018; "Burning exhibition" in Tokyo, "Babylon's Burning exhibition" in London in 2019.
Accepted to the Taro Okamoto Award for Contemporary Art in 2021.
Works