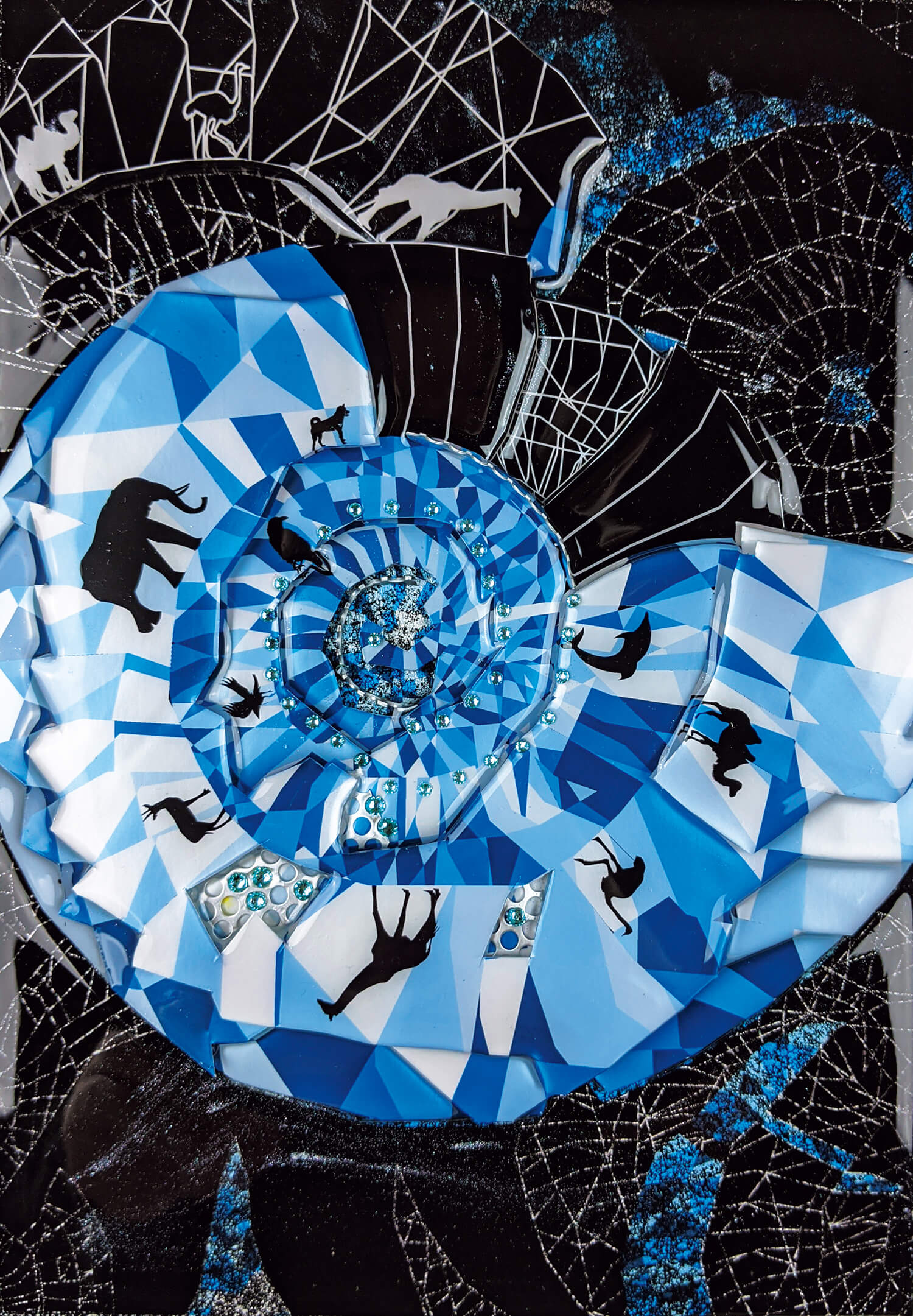 ・22.7×15.3cm
・2021
・¥48,000+tax
I create semi-three-dimensional mixed media artworks by layering different materials such as metals on digital illustration, coating it with acrylic transparent resin, and then decorating it with rhinestones.
My focus is on "diversity" of materials that creates a unique world where each could shine, and "fusion" that enables expressions between genres.
Such senses of "diversity" and "fusion" were nurtured during the years of my sickly boyhood spent in a sanatorium, where I met children with diverse problems.
ーKaeru TSUKINO
Kaeru Tsukino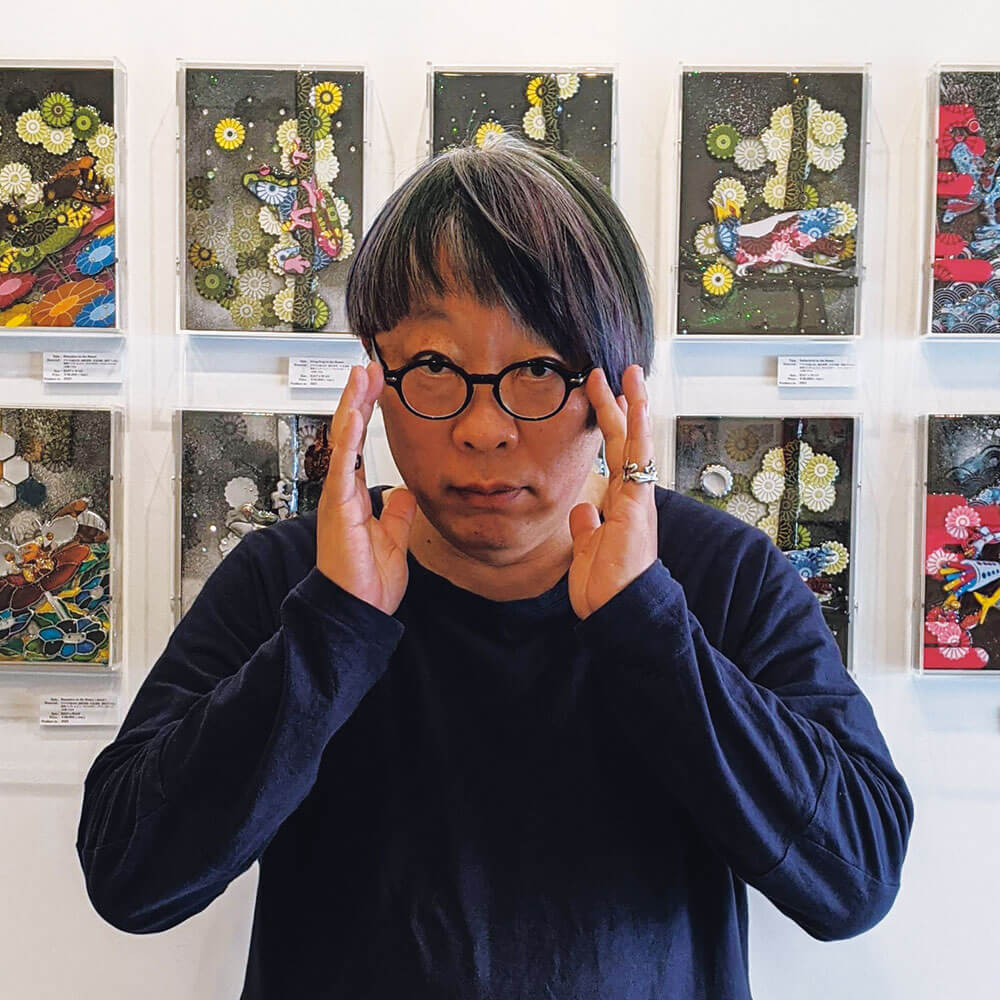 Born in Tokyo in 1963.
After working at IT company as a System engineer, be independent as 3D art artist from 2014.
Held numerous solo exhibitions including at Gallery 201 / Tokyo in 2014, 2019, 2021; at Galleria omotesando harajuku in 2016, 2018, 2020.
Participated in various art fairs including "Daegu Art Fair" in 2016; "Art Chengdu," "Art Shenzhen" in 2019; "Art Beijing," "Independent Tokyo" in 2020; "tagboat art fair" in Tokyo in 2021.
Accepted to the Art Olympia 2017.
Won the Daegu Art Fair Special Prize at Independent Tokyo 2016; the tagboat Special Prize at Independent Tokyo 2019.
Instagram facebook Twitter Youtube
Works