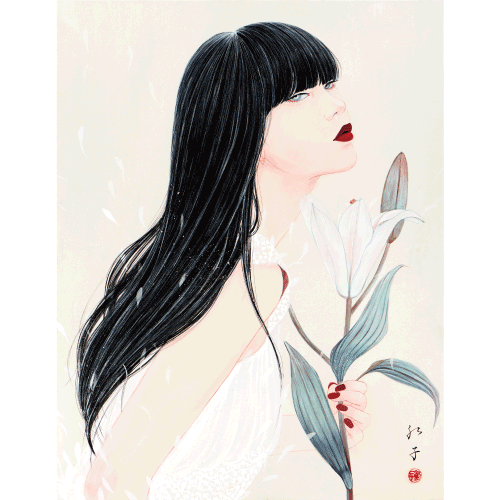 ・41.0×31.8cm
・2018
Since childhood I have been attracted to creating something from nothing, and that is still true.
I started to feel emptiness in the drawing of real things, and now I draw the "fluctuation surfacing in my heart" as "forms that do not actually exist."
This yearning for unreal forms could be an effort to search for the "pure essence" that only exists there.
I create art by layering pencil vertical strokes over and over.
This monochromatic world is limited in technique as well as color, and does not exude a flashy presence, but has a solid core.
It is because the elements are few that there is no muddiness.
It heightens the purity of my image and imbues my works with a unique texture and mood.
I want each viewer to experience their own unique emotional reaction, like kindness, sadness, or humor.
Beniko Choji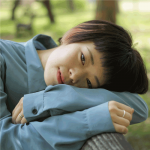 Born in Fukuoka in 1986.
Born in Saitama in 1991.
Graduated from Joshibi University, majored in Nihonga.
Held numerous solo exhibitions including "Hanakotoba" at GUM Omotesando / Tokyo in 2019.
Participated to various group exhibitions held in departments stores including at Nihombashi Mitsukoshi Main Store, Ikebukuro PARCO, Isetan Shinjuku Store.
Also participated to numerous art fairs including Art Fair Tokyo 2019.
Won many prizes. Designed many book-covers and collaborated with glasses brand "VioRou," fashion brand "0658."
WEB twitter Instagram facebook
Works