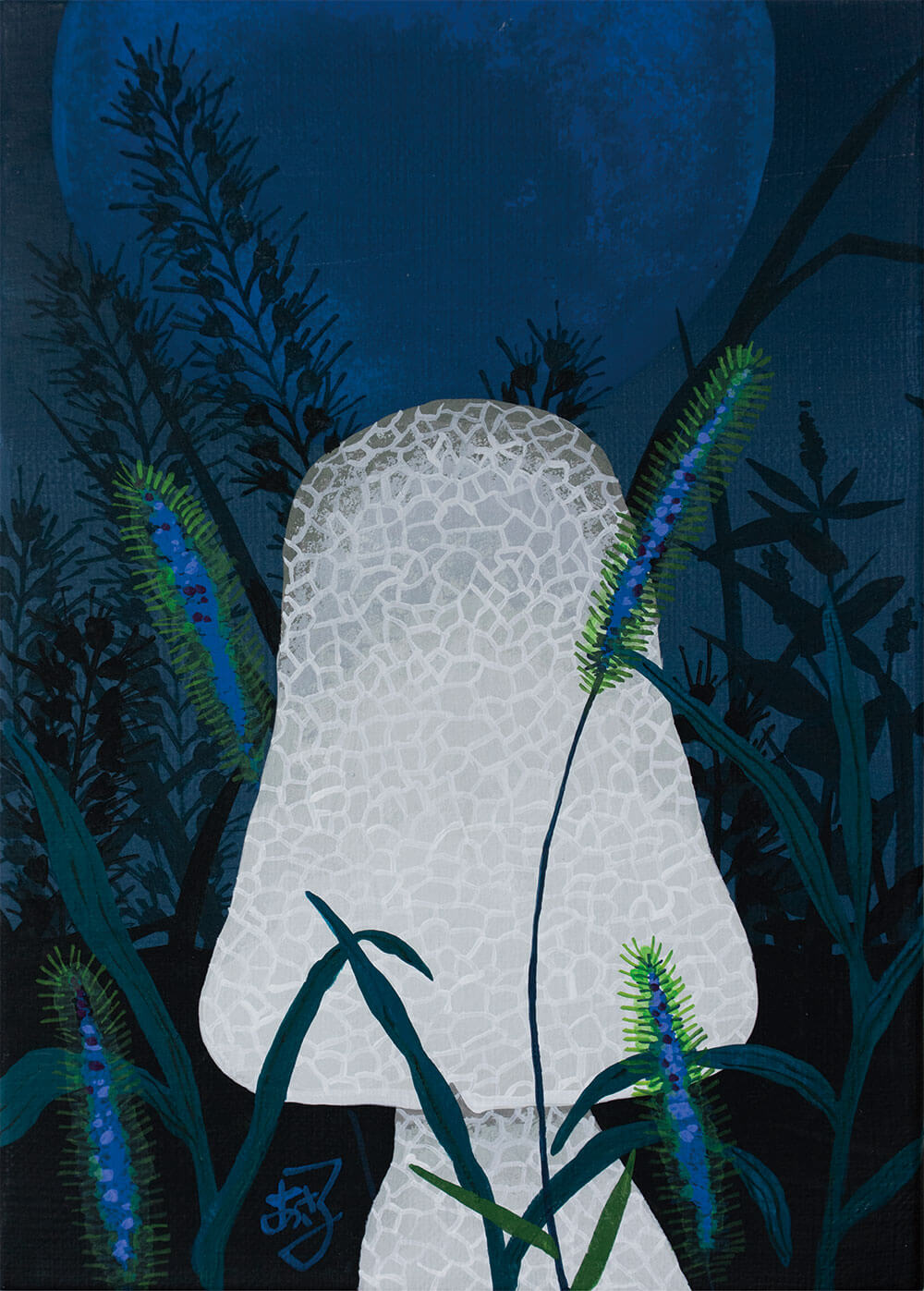 ・23.0×16.0cm
・Acrylic on Canvas
・2019
・¥50,000+tax
After graduating from art college, I co-founded a design studio and worked on various projects.
I was then fascinated by the rich designs of kimono and became engaged in kimono production.
After that, I moved to the countryside because, growing up in the city, I had always longed to live in an environment surrounded by nature.
There I wrestled with soil for 10 years only to be defeated by the vital force of weeds and returned to Tokyo.
Due to this experience, my art works have been inspired by nature.
Rather than simply imitating nature, I wish to depict the mysterious shapes and colors that life has and its amazing energy.  
Asako Iwasawa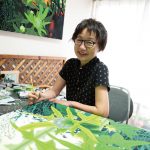 Born in Tokyo.
Graduated from Tama Art University, department of product and Textile Design course.
Held numerous solo exhibitions including "Magical Secret Garden" at Roosevelt Island Paul Calendrillo Gallery / NY, "In the Grass…" at Creative Space Hayashi / Kanagawa in 2017, Contemporary Art "Kachou Fugetsu" at Ronin Gallery / NY, "Grass, Grass, Flower" at Creative Space Hayashi / Kanagawa, "Solo show" at Marathon Center for the Performing Arts / U.S.A. in 2018, "Art in Park Hotel Tokyo" at Creative Space Hayashi / Tokyo in 2019, "Solo show" at Niche Gallery / Ginza in 2020.
Works